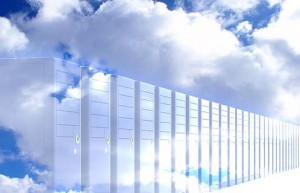 This blog post consists of new technologies that makes storing your company's data a faster, better and more efficient process. We found 6 technologies that can store massive amounts of data effortlessly, perform at lightning speeds, turn old assets like tape and server disks into something new, and put the cloud within reach of enterprise data centers.
1) OBJECT BASED STORAGE
Object-based storage systems are gaining a lot of attention and starting to make inroads as an alternative to scale-out Network Attached Storage. Object storage has unlimited scalability , is less reliant on processing and high-speed networks, and is a fundamental building block of public and private cloud storage.
Object storage uses unique identifiers to access data instead of physical addresses. The data is accessed based on the name and unique ID; the storage system reads the metadata and object ID. There's no need for a single global namespace, cache coherency or high-speed networks.
2) MLC FLASH STORAGE
The signs are everywhere that MLC NAND flash will continue its upward trajectory next year and officially overtake higher-cost single-level cell (SLC) flash in enterprise systems, ushering in a new era of more affordable solid-state storage.
Manufacturers have ramped up production of MLC-based solid-state drives (SSDs), and even major storage vendors that were once hesitant to use them are joining the ranks of earlier adopters such as IBM and Hewlett-Packard (HP) Co.Framingham, Mass.-based IDC predicts that MLC-based drives willclimb to 60% in 2013. Online marketplace eBay Inc. turned heads this year with its 100 TB deployment of Nimbus Data Systems Inc.'s S-class solid-state storage,which uses a more industrial-strength flash variant known as enterprise MLC (eMLC).
 3) LTFS
The Linear Tape File System (LTFS) is expected to help usher in a tape renaissance. It's the first technology that lets users search for information on tape via a file-tree directory, making the process similar to searching disk storage.
Users can drag and drop files to and from a mounted LTFS formatted tape, opening up new possibilities for incorporating tape into workflows and making long-term archival easier. LTO-5, the first tape format to support LTFS, has media partitioning so a drive can write two variable-length partitions on each tape. One partition has a self-contained hierarchical file system index and the second holds the content. LTFS presentsa file-structure-type interface for managing the files on tape.
All a user has to do is load the tape into a drive and the data can be viewed by a browser or any application that has a tape attached to it. HP and IBM are the main developers of LTFS software.
4) CLOUD GATEWAY APPLIANCES
Cloud gateway appliances are garnering attention as a great way to introduce cloud storage into an organization. These devices are easy to set up and relatively inexpensive, and users can start small and scale up easily.The premise of a cloud gateway is simple: the appliance installs in a data center and acts as a bridge between on-premises storage systems and a cloud storage service. The bridge is required because public cloud storage providers rely on Internet protocols such as REST APIs over HTTP rather than conventional storage-area network (SAN) or NAS protocols.
Although the adoption rate of cloud gateways is still relatively modest, a number of products have been released in the last two years and the attention they've received, along with their potential to grab market share.
5) VIRTUAL STORAGE APPLIANCES
With server virtualization firmly entrenched in data centers, server-based shared storage is making a significant mark in the form of virtual storage appliances (VSAs). These software-based systems enable the advanced capabilities of server virtualization without expensive, dedicated storage hardware. They run inside a virtual machine (VM) and create shared storage from the storage attached to the physical server a VM runs on. 
Virtual storage appliances—such as HP's StorageWorks P4000 VSA Software and DataCore's SANsymphony—have been on the market for a numberof years, but VMware Inc.'s rollout of its vSphere Storage Appliance is expected to inject more interest into this tech. vSphere Storage Appliance, which is targeted specifically at SMBs, runs across multiple hypervisors, aggregating direct-attached storage (DAS) into pooled storage.
6) INTEGRATED CLOUD BACKUP
Cloud backup  has been around as a consumer service for years, and it makes a good deal of sense—keeping an offsite copy of data is pretty much disaster recovery 101. However, in the enterprise space a number of roadblocks have hindered widespread cloud backup adoption. One of the biggest issues limiting its acceptance was that it required an entirely new backup approach and a cloud-specific backup application. But that's changing, and a number of major backup software vendors now allow users to back up directly to the cloud.
CommVault Systems Inc.'s Simpana lets you back up to any cloud vendor that supports the REST protocol, such as Amazon, Microsoft Azure, Nirvanix or Rackspace. Symantec Corp.'s Backup Exec can back up to Symantec's cloud, while the firm's NetBackup has an option to back up to Nirvanix. EMC NetWorker can ship backup data to EMC Atmos-based cloud storage services.
Cloud integration with traditional backup products allows users to create onsite disk backups for fast restores, but rather than sending copies offsite on tape, they can now easily choose the cloud as an alternative for disaster recovery. In the event a large amount of data must be restored from the cloud, many services can ship data on an appliance or disk to a customer site. Other users might see it as an archiving tier, sending older data to the cloud for long-term retention.