Marketing through Facebook is one of the greatest way to explore your business through internet. Facebook introducing "OFFERS", a new digital marketing feature for fb pages . Here are step-by-step instructions on how to set up an Offer on Facebook.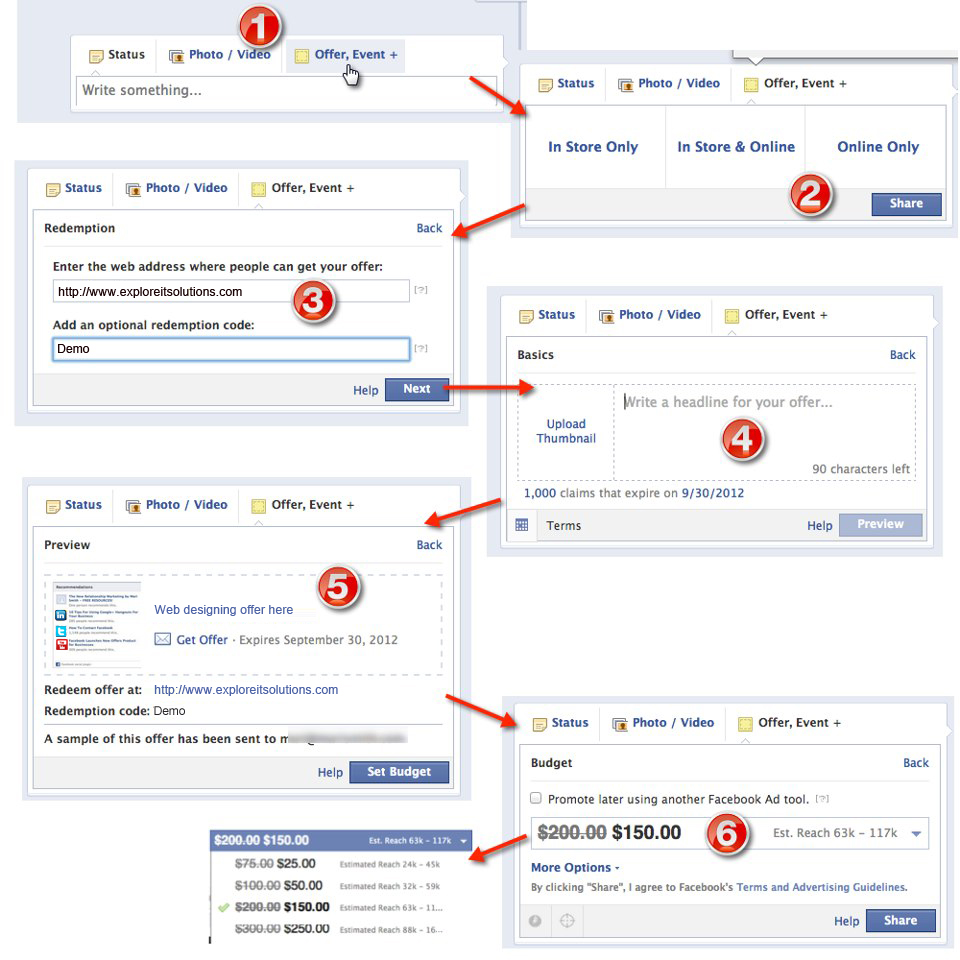 Currently this feature is available on fan pages with more than 400 likes only. Please remember that we can only post an Offer if we buy an Facebook ad or promoted post
Click Offer, Event+ in the publisher.
Choose from In Store Only, In Store & Online, or Online Only.
Fill out details of redemption. For Online Only, you'll need a URL and optional code to redeem.
Write a good headline for your offer. Nice headline will attract more people. Upload an eye-catchy thumbnail which is suitable to your offer. Set the terms if applicable such as claims and expiration date etc..
Check the preview and go view the email sent to you; this is exactly what your prospects get emailed when they claim your Offer.
Choose your budget to promote the Offer. This works very similarly to Promoted Posts; however, Facebook seems to be giving us discounted rates… for now! You could choose to promote the Offer via a different type of Facebook Ad instead; if you select that option, your Offer will not run until you buy the ad.
When you go to share your Offer, you can use the scheduler and the new advanced targeting tool (available on some pages).
Try this feature to promote your business.