The success in the business is solely dependent on the strategy and minds of the management working behind it. In a tight economy where money is hard to come by, most business makes appropriate measure to survive. However, with the right strategies, your business can remain afloat and even prosper in any economy.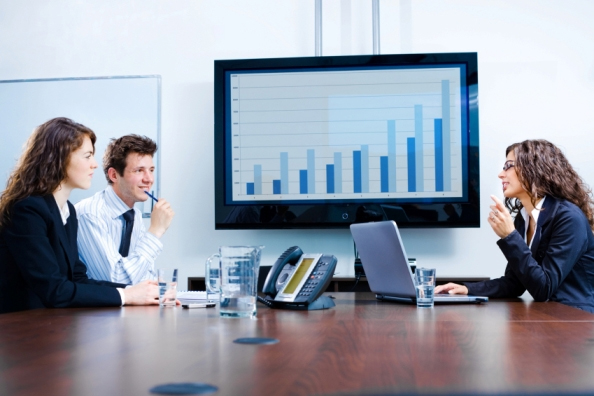 Here are 4  strategies that will help grow your business, even in a slow economy.
 1. Focus on improving customer relationships
 Maintain a focus on markets and customers.  Ensure the company is meeting the customer's needs. Conduct customer survey to see whether their product and service needs have altered and if there are things the company needs to do differently to accommodate those changes. Contact the customers on a regular basis and try to continually improve existing relationships. Connect with clients on social media; send them e mail; and conduct customer service calls to identify any areas of improvement.
2. Implement smart marketing strategies.
When the economy dips, budgets naturally get tightened. But marketing should be at the last place in cost cutting and must keep marketing during a downturn economy. It's easy and more cost effective to reconnect with current customers than to find new ones. . Also opt for e-mail marketing campaigns over traditional mailings and eliminate any spending that's doesn't get results.
 2 (a) Create a referral rewards program
A substantial amount of effort should be expended on trying to get additional business from happy customers and pursuing the referrals that you receive from satisfied customers. Leads generated by referrals are low cost and typically close in a fraction of the time of other lead types.Consider your client as a powerful extended sales force. Provide rewards and incentives for clients referrals.
3. Cut expenses. 
Unnecessary costs are due to excess capacity and inefficient use of resources. The challenge is how to quickly and accurately distinguish the necessary from the unnecessary costs. If Management knows what is wasteful and what is valuable in the company,  they will  be able to quickly and deeply cut costs. They key to reducing expenses,  is to do it without impacting quality.
4. Track your time.
Calendars, lists, PDAs and other tracking mechanisms are essential, particularly in a bad economy.According to Welch, business owners should plan their day right down to the hour. "Most people let the day run them by attacking whatever comes up, but you need to stick to a daily plan," he advises. "The most important commodity we have is time. Once the time is gone, you can't recover it."
Don't allow your business to succumb to economic shifts. Identify opportunities where others see
challenges and take your business to new heights